What's scarier than an axe murderer chasing you? The word "submit."
It's that time of the year again. Seniors pulling all-nighters, bombarding counselors with meetings, fending off parents who keep asking if you've finished writing when you haven't even started. That's right. College application season.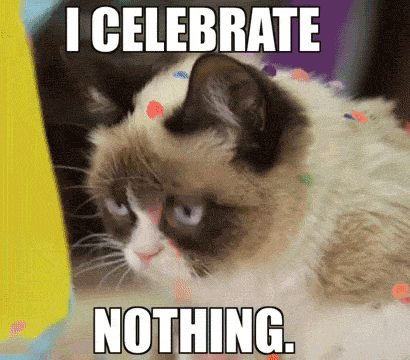 If you're a senior reading this, this is your cue to keep breathing. It's going to be okay. If you're a junior, you're ahead of the game. Keep reading. And if you're an underclassman… college isn't Randall Boggs from Monsters Inc. waiting to jump out from under your bed. Relax.
Why exactly are seniors stressed? Here are some things that seniors said: 
"There are a lot of things to do."

"Because I'm applying to mostly reach colleges."

"The most stressful part is getting into a brand-name college to live up to your parents' expectations."

"That I'll get into a college I won't like."

"Because I don't know how to write a killer essay."
Now, what could seniors do in order to lower blood pressure levels and sleep better at night? Here are some suggestions.
Steven Petraglia, one of Singapore American School's counselors, has the answer. Mr. Petraglia urges seniors to "improve on lessening their stress by not procrastinating with college apps." When asked how much stress the counselors have during this panic-stricken time of the year, Mr. Petraglia replies, "We don't have much stress because we don't procrastinate!"
Add to list of lessening college stress: Stop procrastinating.
"The most stressful part is getting into a brand-name college to live up to your parents' expectations."
Think about why you want to get into that college. Is it because of the US News and World Report College Rankings? If so, you might want to block US News and World Report College Rankings websites until you get accepted into college. If you force yourself into a college just because someone else says it's great… you're not doing yourself justice.

Don't stress over the ranking of universities on the US News and World Report College Rankings list.
Keep in mind that when you select colleges to add to the list of "colleges I'm thinking about" and eventually into the list of "colleges I'm applying to" in family connection, you should be happy attending any of the schools you picked. Pick colleges you really want to go to – where you feel like you'd be the most happy and fit in. Sometimes, even if you think you're more than capable of attending a university, there are factors you can't control. The admissions directors might think you're perfect, but their school might not be a good match for you. Don't despair.
Rethink list of colleges.
Mr. Petraglia suggests that you "be true to yourself and don't be too formulaic. Try to have fun with it. It shouldn't be straining." Remember that you have to be genuine. You don't want to sound like you're trying too hard or that you think you're a professor. Another tip Mr. Petraglia has is that your friends should be able to pick up your essay from a stack of anonymous essays and say that "this is totally  _____'s essay". If you think that your friends could do that, you've succeeded. You sound like you.
Visit the College Board website for more essay tips.